Meet Our Teachers
ALEX THAI NGUYEN ~ Advanced Simply Music Teacher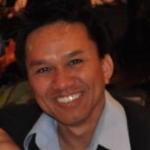 Alex was trained by Neil Moore, the creator of Simply Music. He combines his love of music and his natural ability to connect with children to teach piano.
He tested out the Simply Music method by teaching his niece and nephew. It was this "guinea pig" experience that provided him with the insight that he enjoyed and excelled at teaching. Now he's a co-owner and Irvine piano teacher at Dancing Keys Music Studio.
In his own words…
Teaching kids how to play the piano is like coming home for me.
I wanted to learn to play the piano when I was a little boy, but never had the opportunity because music lessons were a luxury that my parents could not afford. That opportunity came much later, but little did I know that one day I would return to my root to become a teacher of what I wanted to learn in the first place.
Music is my strength. I've been involved with music for most of my adult life in one way or another, be it playing in bands, taking private lessons, or attending classes and workshops to improve my musicianship.
I've been teaching piano since 2008 using the Simply Music method. As I look back the road that leads me here, I realize it's been a long time coming.
It feels strange but good, sort of like that feeling of coming home again and knowing it for the first time. I'm giving the kids something that I never had a chance when I was at their age. You could say it's personal redemption.
Although my role is a piano teacher, I see myself as a mentor. How I mentor the kids is how I would like to be mentored.
I teach because I love to share what I know and I love working with kids. But it's more than about learning how to play the piano.
Some skills that they are going to acquire: discipline, commitment, dedication, self responsibility and the ability to navigate through peaks and valleys, can be applied in other areas of their lives.
When I'm not tickling the ivories with the kids, I enjoy skiing, hiking, and attending live concerts. I love learning new things and meeting new people.
I enjoy the company of family and friends. I also like to spend time honing my craft. Music is one of those subjects that the more you learn, the more there is to learn; it's endless, but exciting.
It's an honor for me to teach piano. I take what I've accumulated over the years and what's inside the remarkable Simply Music program and pass them on to the kids. In a way I'm not only making their dreams come true, but I am also making mine a reality.
GIANA NGUYEN ~ Advanced Simply Music Teacher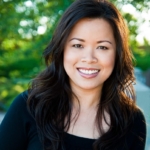 Giana is a professional singer/songwriter with ArtiSans Label and has music registered with American Society of Composers, Authors and Publishers.
Although music has always been an important part of Giana's personal life, taking a chance on pursuing music as a full-time career only recently came to fruition.
Growing up, she studied classical music for over 9 years and subsequently taught piano in private and semi-private settings from 1999 – 2007. At that time, she broke away from music to focus on her then career in the health care industry.
However, in 2011 she re-routed her path back to music when she started teaching piano again; independently released her debut solo album, "For Now;" and left her career in health care to pursue her passion as a singer/songwriter.
Her music has garnered recognition by new media makers around the world, and she was a nominee in the 2011 Hollywood Music in Media Awards for "Best Pop Song" and the 2012 All Indie Awards for "Best Pop Artist."
Giana has since performed solo acoustic shows or with full band at notable venues such as the House of Blues in Los Angeles, the Whisky A Go-Go in Hollywood, and at the Honda Center in Anaheim where she sang the U.S. and Canadian national anthems for an internationally televised sporting event.
​
To further spread her joy for music, she teamed up with a terrific partner, Alex Thai Nguyen to open Dancing Keys Music Studio in March 2013. Giana is co-owner and Irvine piano teacher.
Now with over 15 years of experience working with students of all ages, she is ecstatic to teach Simply Music Piano and continues to independently release original music.
​CATHY HIRATA ~ Advanced Simply Music Teacher

Ms. Cathy is the Founder of  Where Music Begins and began studying music at the age of 8.
A scholarship recipient and graduate of San Jose State University, she received a Bachelor of Music Degree in Vocal Performance, training under the founding members of Opera San Jose — New York Metropolitan Opera Singer Irene Dalis and Oberlin Conservatory Graduate Dr. David Rohrbaugh.
She continued her education receiving a secondary teaching credential in music education and has taken classes at the University of California Davis Mind Institute certification program in autism studies.
In addition, she is certified in Simply Music and has been teaching the program for 16 years.
She is also certified in Signing Smart, a member of the Carnegie Hall Royal Conservatory Achievement Program, the former Co-Representative for the Greater Bay Area Chapter of the California Partnership of Kindermusik Educator's and the Co-Founder of The Special Needs Resource Fair, North County San Diego.
​
Ms Cathy is also is a lecturer, and trains teachers at her annual International Music Teachers Symposium in San Diego, California. She's currently teaching four days a week at Dancing Keys Music Studio and an Irvine piano teacher.
PAUL TRAN ~ Licensed Simply Music Teacher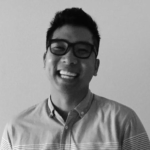 Paul has been involved in the visual and performing arts from a young age.  He started piano lessons with his aunt at the age of five.  In his youth, Paul was involved with school bands and orchestras, as well as choral groups.
After graduating from the University of California, Berkeley, he continued his studies at Columbia University in New York as well as the Fashion Institute of Technology.
Paul has been involved in numerous tutoring, teaching, and mentoring positions since high school.  His love of the creative arts as well as a passion for educating others continues to drive him today and has inspired him to teach piano using the Simply Music method.  He enjoys working with learners of all ages and abilities and loves to see his students learn and grow in their musical journeys.
Paul is making his home at Dancing Keys Music Studio teaching a few days a week.
VICTORIA JONES ~ Licensed Simply Music Teacher
Victoria was working at an investment firm when she decided to jump ship and find a career with more creativity and flexibility.  In hindsight, she realized that she had always felt a pull towards music.  One of her fondest memories was touring Scandinavia with her high school Glee Club.  So, she enrolled in a guitar workshop and piano lessons at the Dancing Keys Music Studio…and the rest is history.
Victoria is now a teacher and budding musician hoping to share her passion and bring happiness to people through music. 
As a current student, and adult learner, she brings a fresh perspective and is a powerful testament to the success of the Simply Music program.
As a teacher she believes that music provides light and expansion for the soul. And her goal is to give that gift to each and every student.