Meet Our Teachers
GIANA NGUYEN, owner ~ Advanced Simply Music Teacher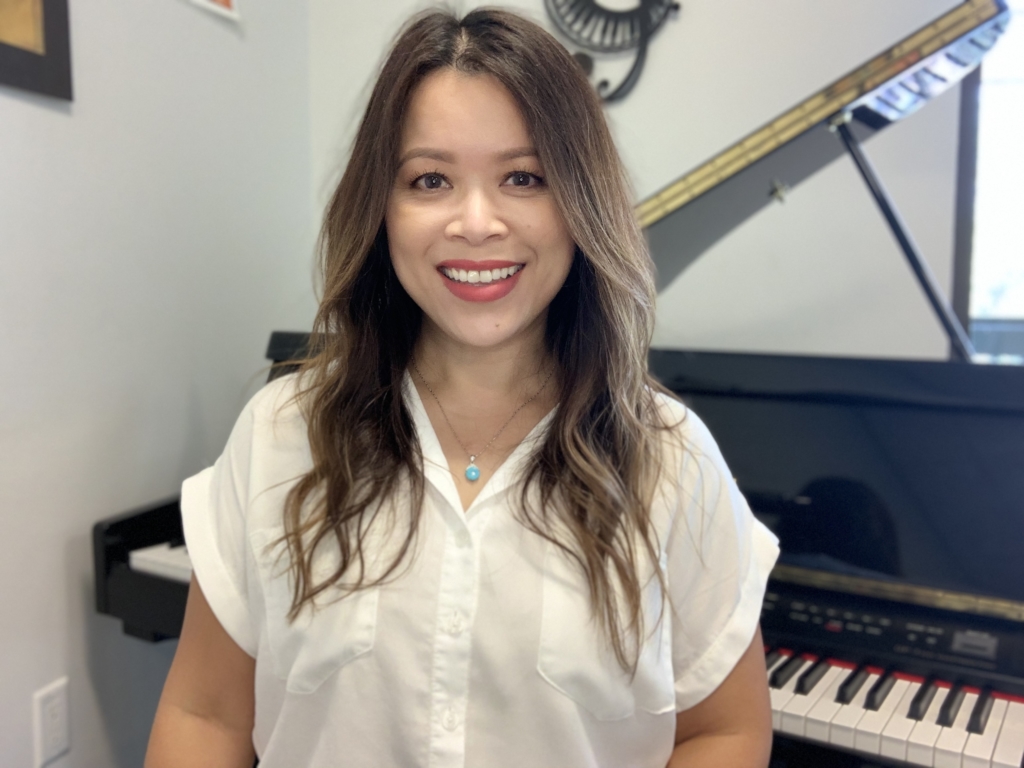 Giana is a professional singer/songwriter and is a member of the American Society of Composers, Authors and Publishers.
Growing up, she studied classical music and subsequently taught piano in private and semi-private settings while concurrently going to college and pursuing a career in the healthcare industry. For a short while, she broke away from music to focus on her healthcare position, but after much soul searching and reflection, she made a leap of faith and left her career in health care to follow her true calling in music. Giana started teaching piano again and independently released her self-penned debut album "For Now" in 2011.
That debut album garnered recognition from new media makers around the world, and she was a nominee in the 2011 Hollywood Music in Media Awards for "Best Pop Song" and the 2012 All Indie Awards for "Best Pop Artist." In 2015 she released 2 singles, "Sing" and "If We Knew Then" and in 2018 a new E.P. "GiANA" was released containing a collection of 5 originals and 1 cover song. In February 2020, right before pandemic shut downs, Giana released her latest single "Magic" in 2 formats – fully produced and acoustic. Giana's music can be found on all digital platforms and featured on various playlists and podcasts.
Giana has performed at notable venues such as the House of Blues in Los Angeles, the Whisky A Go-Go in Hollywood, and at the Honda Center in Anaheim where she sang the U.S. national anthem for the Anaheim Ducks and the Los Angeles Lakers. In the local community, Giana has performed in 8 CHOC Follies musicals to support CHOC Children's Hospital. She is a former board member of 8 years with the Vietnamese American Arts & Letters Association (VAALA).
​
Music has played a major role in Giana's life and she is equally passionate about paying it forward to students of all ages. Running in parallel paths with her work as a singer/songwriter, she teamed up with two former partners, Alex Thai Nguyen and Stephanie Chang Sumule, to open Dancing Keys Music Studio in March 2013. Specializing in the Simply Music Piano method was a game changer and has opened up her world to new perspectives on piano that is vastly different from how she grew up as it brings a holistic approach to playing piano and encourages creativity in all of us. Now with over 20 years of cumulative experience as an instructor and being a lifelong musician, Giana is humbled to live a life that is true to her heart and strives to nurture the musician in all of her students regardless of their life path.
VICTORIA JONES ~ Licensed Simply Music Teacher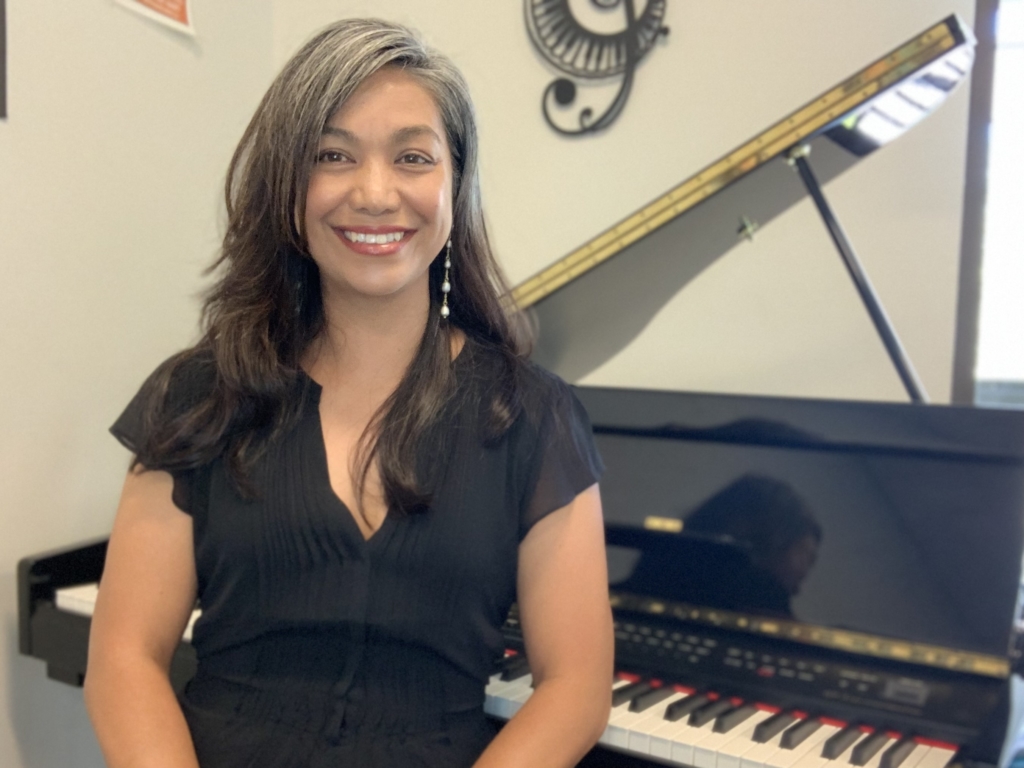 Victoria was working at an investment firm when she decided to jump ship and find a career with more creativity and flexibility.  In hindsight, she realized that she had always felt a pull towards music.  One of her fondest memories was touring Scandinavia with her high school Glee Club.  So, she enrolled in a guitar workshop and piano lessons at the Dancing Keys Music Studio…and the rest is history.
Victoria is now a teacher and budding musician hoping to share her passion and bring happiness to people through music. 
As a current student and adult learner, she brings a fresh perspective and is a powerful testament to the success of the Simply Music program.
As an Irvine piano teacher at Dancing Keys Music Studio, she believes that music provides light and expansion for the soul. And her goal is to give that gift to each and every student.
LOGAN (HONG-AN) PHAM ~ Licensed Simply Music Teacher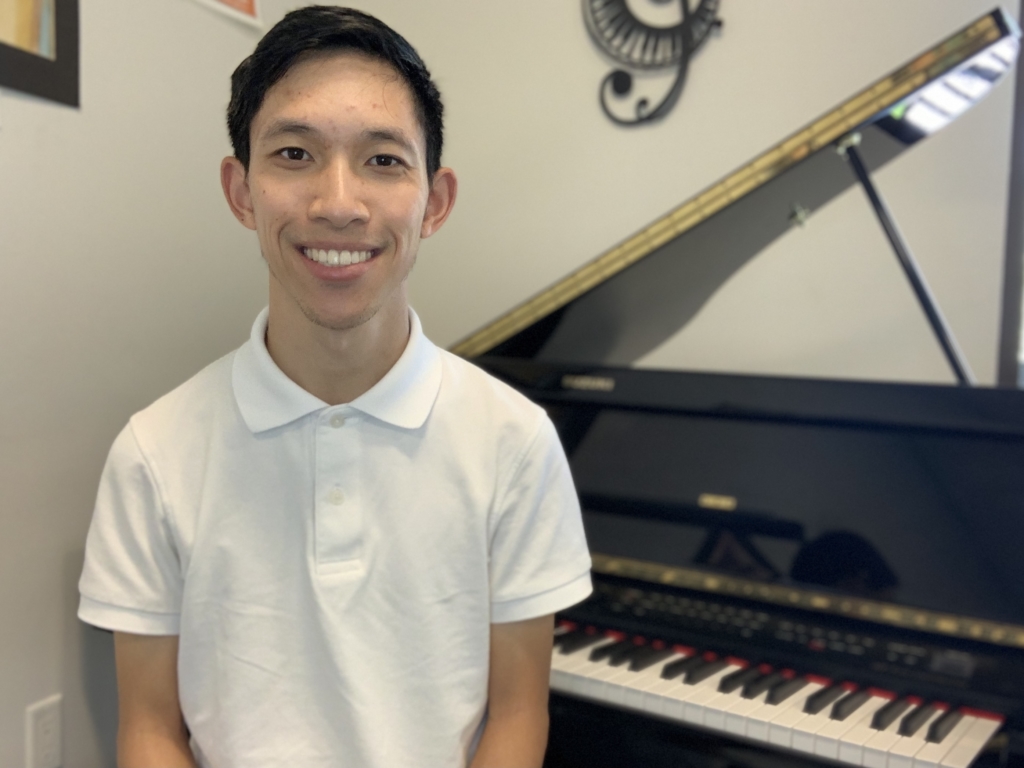 Logan (Hong-An) is currently a part-time music student at Golden West College as well as a Licensed Simply Music Instructor at Dancing Keys Music Studio. One of the things he loves about working at Dancing Keys Music Studio is having the opportunity to teach other students about music and pass on the experience and knowledge he has gained as a former Simply Music student himself.
In the coming years, he hopes to continue his academic education in Los Angeles, pursuing a Bachelors degree in music composition. His biggest aspiration is to become a Hollywood film composer, combining his love of both music and movies.
In his spare time, Logan enjoys doing graphic design and photography. He also likes to go for walks and work out daily. He is currently pursuing an interest in parkour and would like to include archery as a new hobby.
MAGGIE YANG – Trainee Simply Music Teacher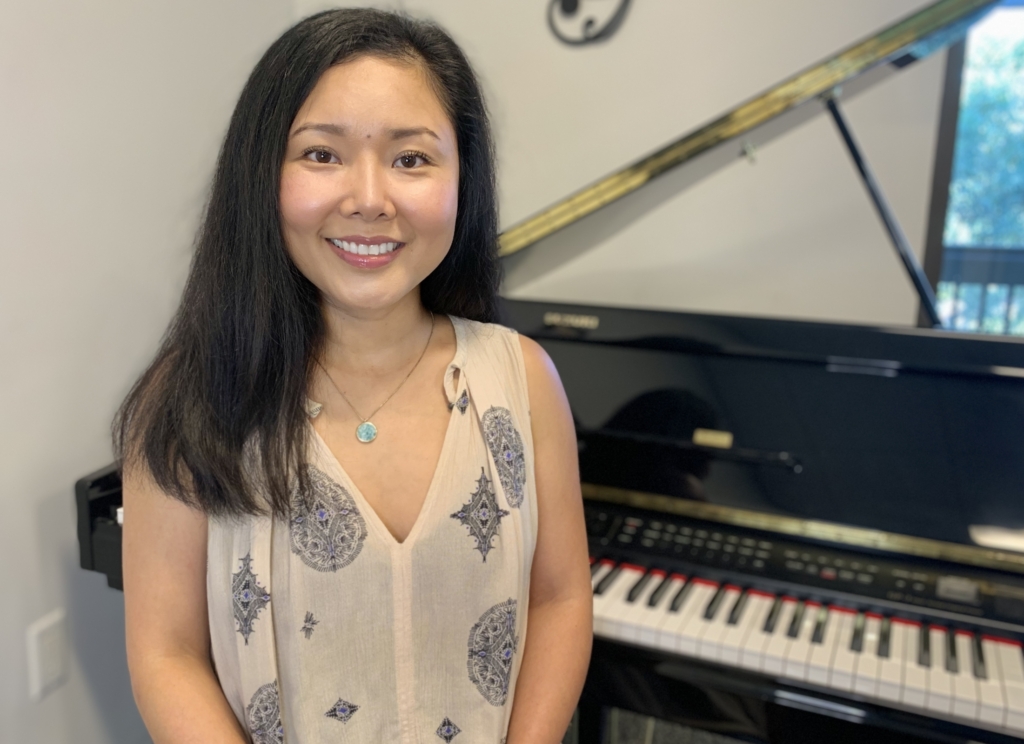 Life is a composition filled with hidden passions waiting to be uncovered. For Maggie, that latent passion was music, and her journey towards embracing it took an exciting turn when she became a fresh adult student of Dancing Keys Music Studio, where they offer a revolutionary and diverse approach to learning piano and making music.
Encouraged by her own mentor, Ms. Giana, Maggie decided to take on a new challenge – to become a piano instructor herself, spreading the power of Simply Music to others in the community.
Music has not only enriched Maggie's life but also empowered her to share the joy of music with others. Through this method, she has come to appreciate that it's never too late to pursue one's passion, and the gift of music can be shared and enjoyed by everyone, enriching lives one melody at a time.