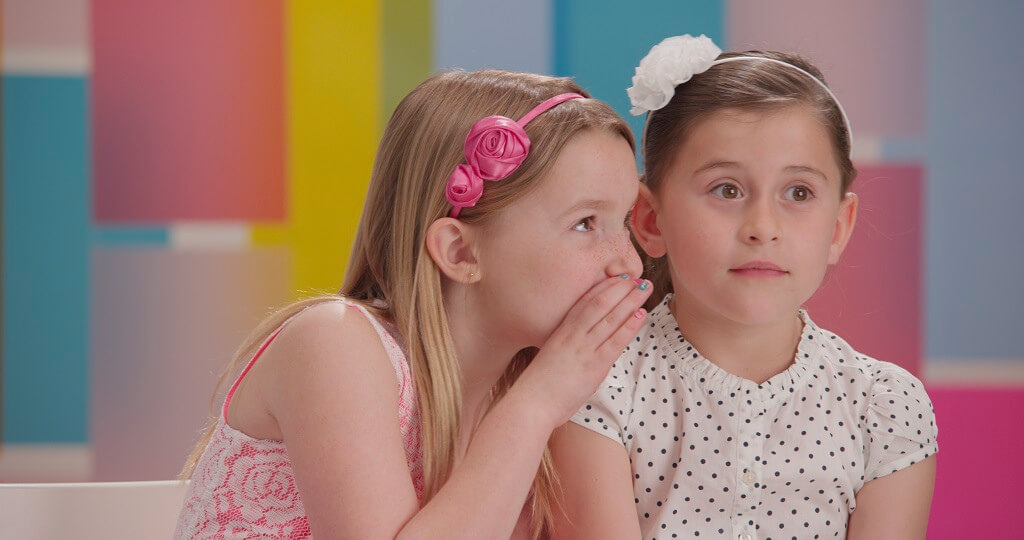 ———————————————-
I think it's easy to miss the forest for the trees when I think about Lulu's experience with piano at Dancing Keys. So often the focus is on how well does she play, how good does it sound, etc. Less focus is on how this experience is a pillar of stability and diversity in her young life. Forming durable relationships with trusted, caring adults like Giana and her staff is huge. And having music as part of her identity opens doors to closer relationships with other family members who also play – even if they are distant family. Lulu is an only child and all of our relatives live far away. Dancing Keys helps us feel like she has a close, supportive family nearby (that's you and your staff!) while also helping her maintain connections with actual family members who live in other states and time zones. And on top of all that we really enjoy listening to her play!
Mike & Abby T.
Irvine, CA
———————————————-
When my 6 yr old grandson took some piano lessons and showed no interest, we were disappointed, but decided not to pressure him. When he came to stay with us last summer, we decided to give Dancing Keys a chance to restart. When he heard Giana play "Fur Elise" he was sold! He loved the lessons. Giana made it fun and he was motivated to keep playing the piano. At the end of the summer when he was returning to Northern California, Giana suggested that we continue his lessons on Zoom. It's been over a year since he started. He is excited to learn new music, really proud of what he can do and most importantly he is having fun. Thanks Giana, our miracle teacher!
The Ari Family
Irvine, CA
———————————————-
I wanted to share how much of a difference Giana has made in my life.  My mother has very severe dementia and one of the very few times that she experiences joy is when I am playing the piano and singing.  I never used to sing and play because I was very self conscious and hated my singing voice.  However, Giana brought such joy and love to the lessons, encouraging me to sing such songs as Amazing Grace, Honey Dew, This Little Light of Mine and many more.  Now I sing without the self criticism and judgment I used to have.  This has brought LOVE and CONNECTION to both me and my mother.  THANK YOU so much Giana for the knowledge you bring in teaching me piano but more importantly for the love and joy and sweetness that comes through in you sharing your gift.  I will never forget this very special time in my life.  I highly recommend Giana and her team!
Angeli R.F.
San Francisco, CA
———————————————-
I highly recommend DKMS! My 4th and 5th grade kids have been taking lessons for several years now, and the experience has been wonderful. In fact, I recently started with my own lessons as an adult, and that's been great too.
Ms. Victoria is our teacher- she's awesome! She's very patient and encouraging with the kids (and me!) as well as being an excellent musician and singer. Everything is low pressure, but the kids learn fast and play a wide variety of songs right away, before even learning to read music.
Scheduling has always been easy and flexible with a seamless transition to virtual during the pandemic. Since I started recently, all my lessons have been virtual and that's worked fine. DKMS holds "piano parties" a couple time each year that are fun, low-stress versions of a recital.
DKMS is has built a vibrant community around piano music, and we're so glad to be a part of it.
Steven A.
Irvine, CA
———————————————-
We love Ms. Giana and this studio! We have been coming here for a couple months now and really enjoy our music lessons with Ms. Giana. She is a great teacher with a gentle approach. You can tell she really enjoys what she does. It's always a pleasure watching her teach. My child starts off unsure but by the end of class is really confident in the piece of music she is playing and can't wait to get home and practice some more. She practices throughout the week so much that I have to remind her to log in through the app and utilize the tools that come with the lessons. Hoping to learn more through the coming years. Online lessons available too! See website for more details.
Nancy S.
Orange, CA
———————————————-
Ms. Giana and her team are beyond wonderful and professional to me and my daughter. We both have private lessons.
Ms. Giana is the combination of soft melody voice , skillful singer, and professional piano teacher . To someone like me who likes contemporary music with some singing together , I found Ms. Giana is the coach to go ! She helps to teach and train me to a versatile student who can play and sing in real life . Meanwhile, beside Ms. Giana's sweet character, she is also a strict teacher who always pushes me to become better constantly !
Contrary to Ns. Giana, the other teacher, Mr. HP is my daughter's teacher . He is extremely patient and have a soft tone . For the students who want to take a steady and smoothing learning experience, Mr. HP is the nurturing teacher !
With diverse teacher characters focusing on core  designed course lessons , my daughter and I are learning from level 0 with confidence. We learn different styles of music – blues, Jazz, classic, and even pop music at personalized preference .
From my perspective, the right teacher may not be someone who has the highest skill of the state, but someone who owns combined skill of being the true teacher – good character, patience, right designed coursework, ancillary skillsets, and capacity to push your motivations.
Please feel free to contact Ms. Giana for any questions you may have in terms of their teaching uniqueness and style. Plus, if you haven't tried to hear Ms. Giana's  singing , please listen to her song – "Magic ". Her voice is angel , soothing, and simply magic.
Maggie Y.
Irvine, CA
———————————————-
When my family first moved to Irvine, we decided to put our son into piano lessons. After looking around at many studios and reading review after review, we decided to try out Dancing keys, with Giana as his teacher. Since then he loves playing the piano! Giana has been such a great teacher, ensuring that the students keep progressing, while still enjoying the music they learn. I highly recommend anyone looking to start their child in piano lessons to come here!
David L.
Irvine, CA
———————————————-
If you have a love for music or want your kids to fall in love with music, this is the place to go! Giana has been such an inspirational teacher that helped me to rekindle my love for piano playing, song writing, and singing. She is a skillful teacher who is always so positive and encourages me to keep growing in my piano, song writing, and singing skills. It made picking up piano again after childhood (as an adult) none-stressful and so much fun! Thank you, Giana, for being such a wonderful teacher and a huge blessing in my life!
Lin S.
Las Vegas, NV
———————————————-
Giana is an amazing teacher who has been working with my son for over a year. She makes learning piano fun and has taken the time to understand my son's unique way of learning. Even though we live in Orange, we drive to Irvine for lessons because we can't imagine ever finding a better teacher for our son! The studio is well organized, too and communicates clearly. Highly recommend.
Becca R.
Orange, CA
———————————————-
The owner and all of the teachers are incredible at Dancing Keys. They teach the Simply Music method, which focuses on playing music and songs right away instead of forcing students to read music at the same time. My kid was SO proud of herself when she learned a song almost immediately. They allow students to learn at their own pace and it is clear that Dancing Keys really cares about their students and community. We have had our lessons almost entirely via Zoom since we started post-COVID and it's been perfect. We visited the studio once and it's clean and bright, and we hope to start going in person someday. In the meantime, Dancing Keys has created a strong sense of community and connection and we will be clients for a long time.
Audra E.
Irvine, CA
———————————————-
I can honestly say Dancing Keys Music Studio has changed our son's life. Our son is 10 now, and started taking lessons with Dancing Keys in 2015. He had tried two other piano teachers before, and while there was some interest, it didn't really inspire him. We went to our son's elementary school's open house tonight, and in his profile he was asked to write was his "Big Dream" is. He wrote that he wants to be a Pianist (and then went on to explain that's a professional piano player…lol). Prior to working with Giana at Dancing Keys, piano was just another activity for him. Giana worked with our son and got him to cross the chasm from piano being an activity to a PASSION. That's all Giana and the genius method that they use at Dancing Keys. Whatever happens with my son, my heart is overjoyed that he has passion and joy in his life for music. Thanks Giana and everyone at Dancing Keys!
Robyn W.
San Juan Capistrano, CA
———————————————-
The facility, the staff, the learning material – every aspect of this piano lesson studio is delightful. I had learned piano as a child, stupidly abandoned it in my teens, and with this new learning style, I'm quickly getting back on the horse. Instructors Cathy and Alex are amazing, friendly, approachable, and knowledgeable.
Alex H.
Westminster, CA
———————————————-
When we were looking for a piano program for our daughter, we wanted something different than the traditional approach that we grew up with. We wanted her to have fun, enjoy music, and think of practicing not as practice, but as an opportunity to play music. We found Simply Music and decided to give it a try.
We've now had our 6 year old daughter in Simply Music at Dancing Keys Music Studio for a couple of months and she loves it! Whenever she has a moment of free time she heads over to the piano to play. It's now her favorite activity, ahead of dance and gymnastics. It's really great! It is exactly what we were looking for.
On the surface, the instructions seem simple which is why students learn so quickly, but it's really a testament to how well thought out the program is and the excellent instruction provided at Dancing Keys.
From the mindset of keeping a playlist alive to playing together in groups to variations in pieces that encourage improvisation to the broad experience of the instructors, there are many layered nuances throughout that make this so effective; the results speak for themselves.
If you're looking to learn piano as a way to enjoy and even make music, Simply Music at Dancing Keys Music Studio is my recommendation for the place to start.
Ben T.
Irvine, CA
———————————————-
———————————————-
Reviews from qualified educators:
Simply Music has broken the mold and set a new standard for what can be accomplished in a very short period of time.
Michelle Masoner
Board Member,  Sacramento Board of Education
———————————————-
I have seen a lot of music programs over the years. Some were fun. Some were clever. Some were thorough. Here's one that has it all. In terms of presentation, effectiveness, philosophy – you name it – there's nothing out there that compares at all.
Mary Pride
Publisher, Practical Homeschool Magazine
To learn more about what we do, please go to about us.