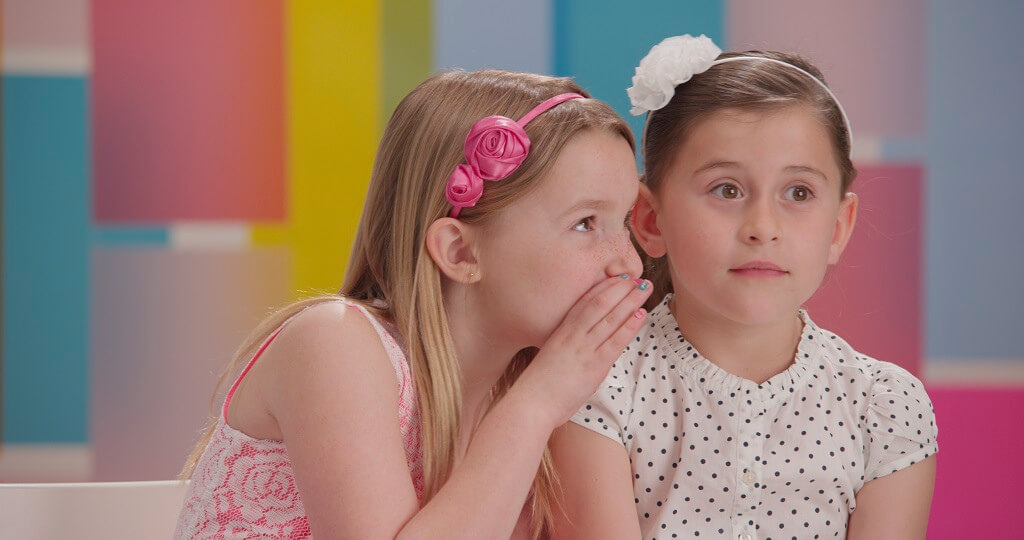 ———————————————-
We've been absolutely delighted with Dancing Keys Music Studio and we very much appreciate your approach to music instruction.
We look forward to our future classes! Taking lessons has been a joyful experience for our family. It's the easiest approach to learning the piano that we've ever experienced and it gives us a lot of happiness.
Matt & Margery Clark
Irvine, CA
———————————————-
I am very impressed with Dancing Keys Music Studio and the teaching method they use.  We were just going to try it out for a few weeks and have ended up staying for more lessons.
My daughter is only 6 and has never had lessons.  She is playing full songs with two hands after only a few weeks.  Alex is a great teacher and she likes going to her lessons.  I like that she is having fun and learning.  This is a great program.
Jennie Roohk
Laguna Hills, CA
———————————————-
Check out Dancing Keys Music Studio in Irvine. Innovative instruction, awesome staff, and FUN!!!
Huy Tran
Fullerton, CA
———————————————-
Our 6-year old, Allyse, has been enrolled in Simply Music group piano lessons and our 2-year old, Austen, is in the Mommy and Me Simply Music Rhapsody program since March 2013. Both are having a great time and connecting to music in a nurturing and stimulating environment.
Allyse had private lessons in the traditional method before coming to Dancing Keys, but she never seemed to enjoy music practice before. Now in the group class setting with Mr. Alex, she is thriving AND enjoying herself. She is playing 6-7 songs after 2 months in this program.
Austen is also loving his rhapsody class where he gets to explore rhythm and play with lots of different instruments along with other toddlers.
Ms. Stephanie is amazing with the Rhapsody program. She is patient, creative, and can relate to toddlers and parents through the language of music–coaching us on ways to apply music to our everyday lives.
Dr. Thuy Vo Dang
Irvine, CA
———————————————-
Before I learned piano the Simply Music way, I thought that piano was really boring. But now it's as exciting as learning how to swim. After I learned my first song, I couldn't wait to learn the next. I hope everyone knows about Simply Music.
Amy Nguyen, 12
Westminster, CA
———————————————-
It's simple and fun to learn. I love the fact that I can learn a song in half an hour. It used to take me about a month just to learn a song at my previous class. I also like the Simply Music method because it has made me appreciate the piano more and want to play it more than I did before.
Christina Dinh, 14
Huntington Beach, CA
———————————————-
When we were looking for a piano program for our daughter, we wanted something different than the traditional approach that we grew up with. We wanted her to have fun, enjoy music, and think of practicing not as practice, but as an opportunity to play music. We found Simply Music and decided to give it a try.
We've now had our 6 year old daughter in Simply Music at Dancing Keys Music Studio for a couple of months and she loves it! Whenever she has a moment of free time she heads over to the piano to play. It's now her favorite activity, ahead of dance and gymnastics. It's really great! It is exactly what we were looking for.
On the surface, the instructions seem simple which is why students learn so quickly, but it's really a testament to how well thought out the program is and the excellent instruction provided at Dancing Keys.
From the mindset of keeping a playlist alive to playing together in groups to variations in pieces that encourage improvisation to the broad experience of the instructors, there are many layered nuances throughout that make this so effective; the results speak for themselves.
If you're looking to learn piano as a way to enjoy and even make music, Simply Music at Dancing Keys Music Studio is my recommendation for the place to start.
Ben T.
Irvine, CA
———————————————-
Taylor and Carson have been going to Mr. Nguyen for 10 months and have really enjoyed learning through the Simply Music method.
After this short period of time they are able to play not only classical, but blues and accompaniment pieces.  It is amazing how quickly they have been able to learn to play the piano with this simple, but effective approach.  I am a true believer.
This has been such an enjoyable and painless experience not only for my kids, but me as well. As a parent, it has been exciting to witness their progress and share their enthusiasm for music.  Thai is a great facilitator in this method.  He is patient, fun and his passion for music comes through in his instructions.
Alex Duong-Dykes
Midway City, CA
———————————————-
I've been wanting to take piano lessons for a long time and a friend of mine who lives in San Francisco told me about Simply Music. She is taking lessons herself and loves it. So I asked her to find out if there's anything in Orange County.
That's how I met Alex Nguyen. He's the nicest guy and a great teacher. I've learned so much in only three months. He has so much patience with me and doesn't rush me either. That's what I like about him.
The method is so great. I know someday I will be playing wonderful music and I will owe it all to Alex. He is surely someone I would recommend. I am so happy he's in my life.
Dorothy Girolnamo, 84 
Tustin, CA 
———————————————-
Simply music has provided our whole family with a musical outlet. Not only are the kids learning piano but the whole family is enjoying the times together playing and singing the songs.
It has provided a social connection for us that never would have been possible with other more structured programs of music. Mr. Nguyen is a wonderful teacher who provides great instruction.
He truly believes in Simply Music. Even more importantly, he has reached our children and they believe in it.
Ray and Mary Jean Geagan
Santa Ana
———————————————-
My daughter took piano lessons when she was seven years old. She wanted to give up many times because it was too tedious. I was always on her side to give encouragement, but to no avail; after a couple of years of pain and agony, she quit.
I myself have always wanted to learn piano but whenever I thought about my daughter and what she had to go through, I never took the chance.
One day by accident I saw a clip on TV about a breakthrough piano method that claims to teach people how to play songs immediately. It just happened that a friend of mine was taking piano lessons from a local Simply Music teacher. That's how I found out about Alex Nguyen.
I've been taking piano lessons from Alex and I now can play 20 songs from memory. Each week I learn a new song.
A side benefit that I receive from piano lessons is it helps heal my arthritis. I used to have to rub my hands together in the morning to relieve my arthritic pain. Lately, I realize that I no longer have to do this. The pain greatly subsides since I began playing the piano. How wonderful!
​
I highly recommend this method and Alex to anyone wanting to learn to play piano. Playing the piano helps me reduce stress and improve my memory. Alex is a patient, caring teacher with a lot of experience. If I can do this, I believe anyone can learn to play the piano.
Phuong-Cham Nguyen
Costa Mesa, CA
———————————————-
I am so happy to find out about Simply Music. The method is easy to understand and it has helped me learn to play piano quickly. I strongly recommend this method to anyone.
Hannah Nguyen
Long Beach, CA
———————————————-
My kids love the Simply Music program. They are learning piano so fast. We are ecstatic. The lessons are quick and fun and they love practicing at home. Alex is very patient, knowledgeable and kind. My kids really like him.
Michelle Risser
Garden Grove, CA
———————————————-
Despite the fact that my son has a developmental disability (autism), he still can learn to play the piano with the Simply Music program. He loves and enjoys playing all the songs that he learns each week.
Alex was able to guide my son through the lessons. He was able to get my son's attention despite his inability to focus. I think the program itself is much better than the conventional way of learning the piano.
Celeste Castillo
Cypress, CA
———————————————-
Reviews from qualified educators:
Simply Music has broken the mold and set a new standard for what can be accomplished in a very short period of time.
Michelle Masoner
Board Member,  Sacramento Board of Education
———————————————-
I have seen a lot of music programs over the years. Some were fun. Some were clever. Some were thorough. Here's one that has it all. In terms of presentation, effectiveness, philosophy – you name it – there's nothing out there that compares at all.
Mary Pride
Publisher, Practical Homeschool Magazine
To learn more about what we do, please go to about us.